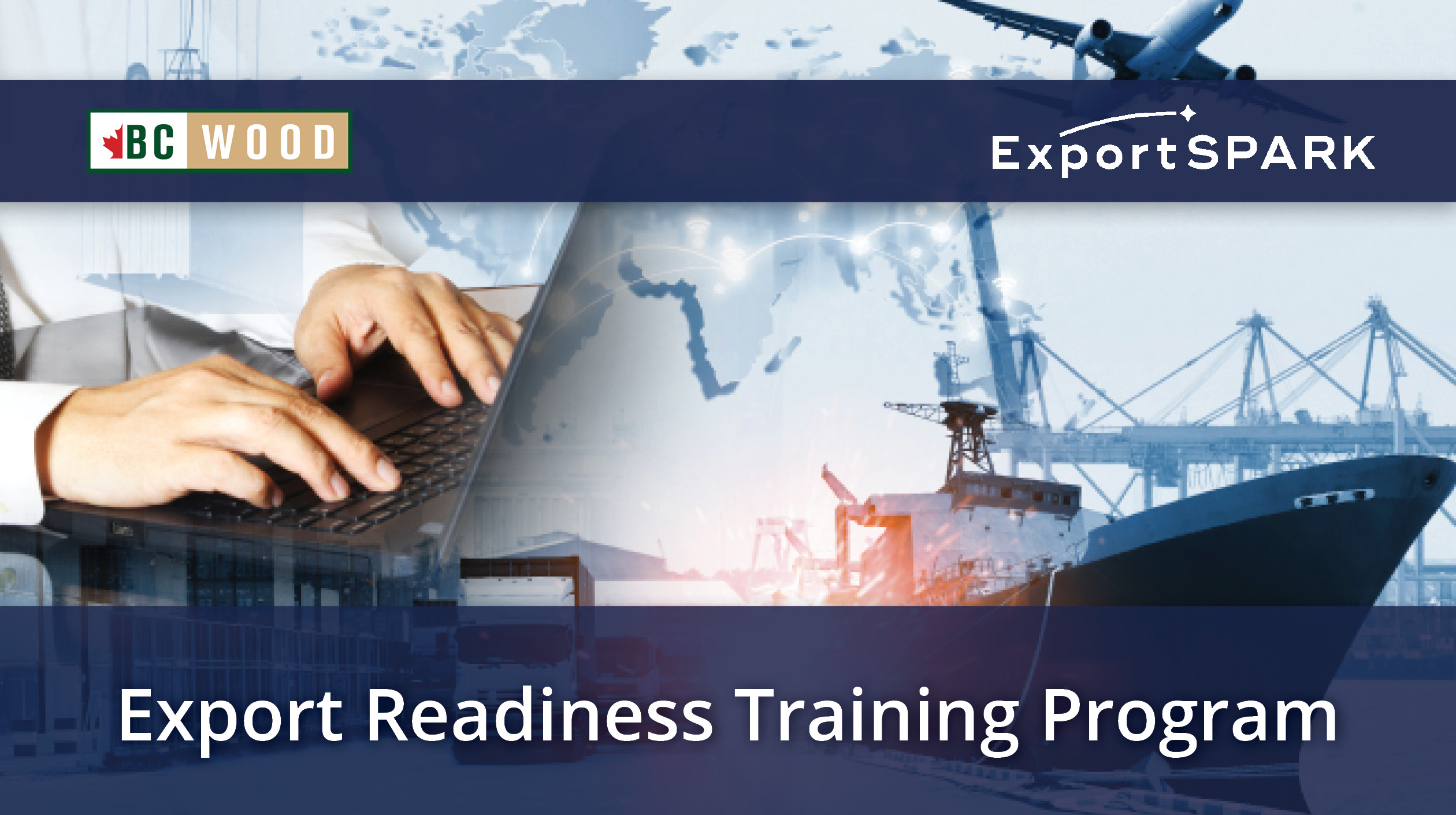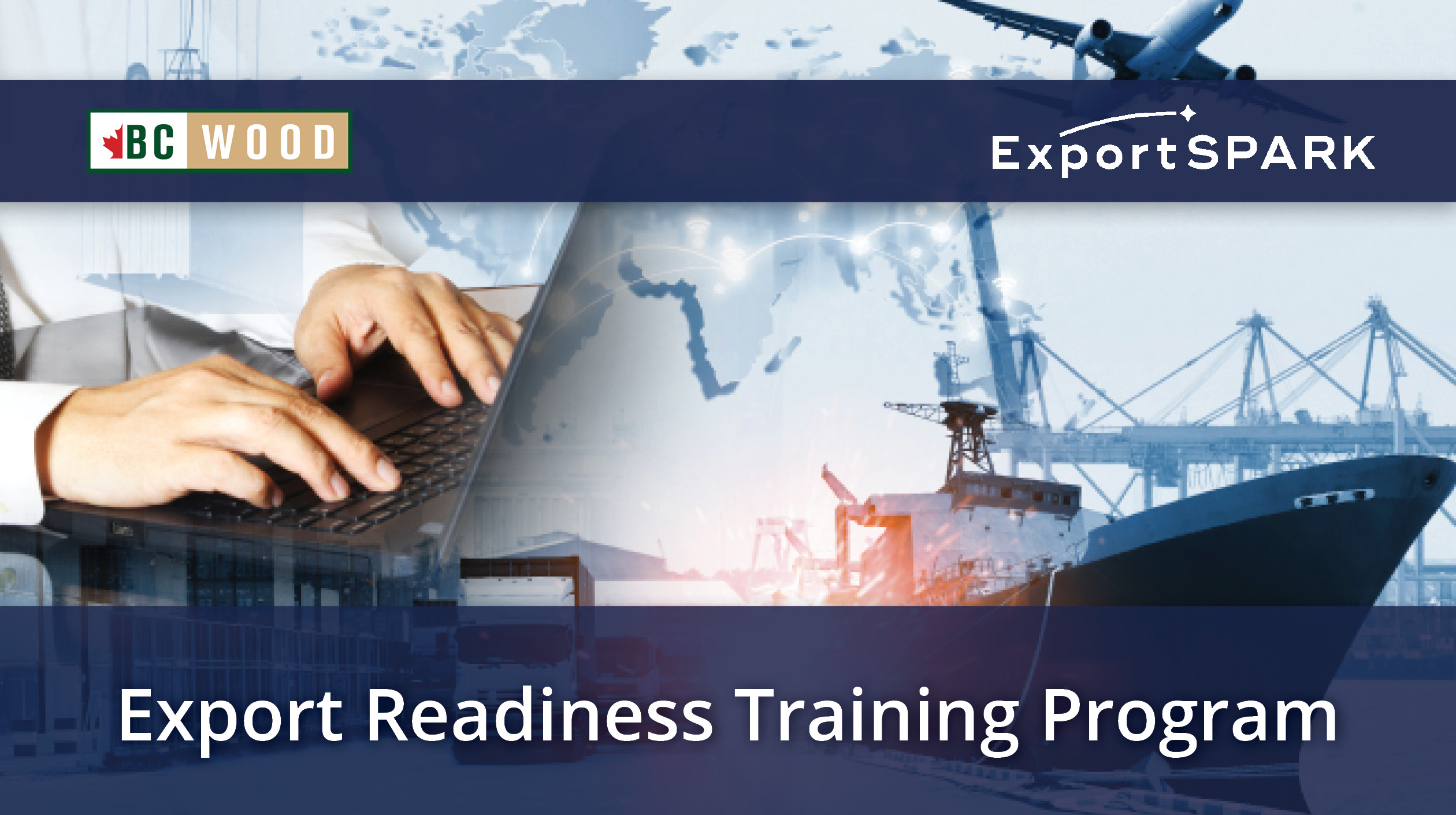 What is the ERTP?
A 10 module, 1.5 hour per module live, interactive webinar-based program specifically focused on evolving the exporting and international sales capabilities of Canada's wood product companies. Specialists & industry representatives offer real-life examples on the dos and don'ts of exporting throughout. Crucial topics that help you determine if you are ready and if not, how to go about preparing yourself for a successful launch into a new market.
How much does the ERTP cost?
The ERTP is significantly cost-shared with our government partners, keeping the price low for growing wood products companies. $39 per session, if you just need to know/refresh on certain topics, or $195 for all 10 Modules.
How will the ERTP help me?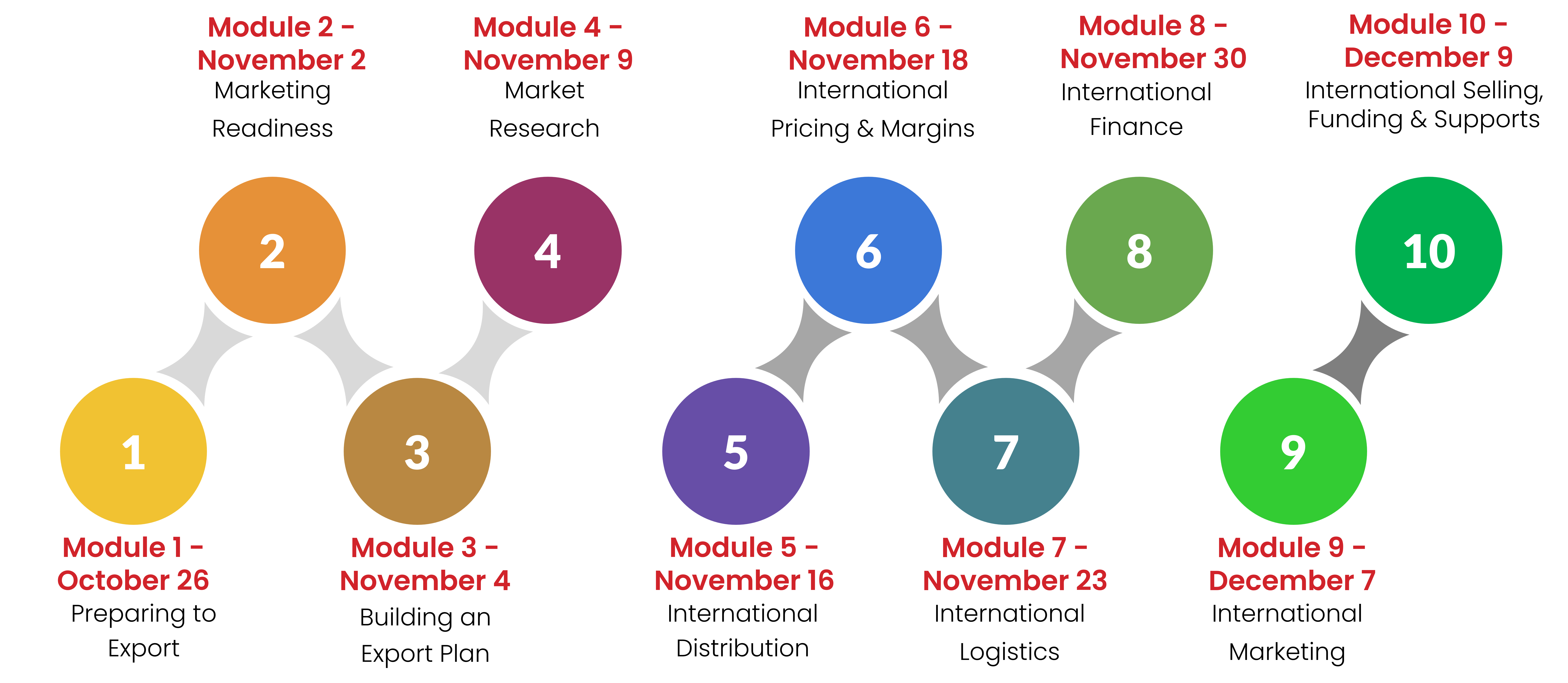 The initial phase, consisting of the first four modules, presents exporting best practices around assessing a company's exporting & marketing readiness, starting market research, and building an Export Plan.
The second phase provides in-depth information and minimum requirements on selling through distributors, setting pricing, managing logistics and coordinating financing.
The final phase focuses on understanding how to deploy effective international marketing, building out international sales, applying for funding and leveraging other exporting support programs.
When will the next ERTP session start?
The next cohort will start October 26th and run weekly until December 9th. All the sessions are recorded and shared with participants, so missing a week or more is not a problem. To register now click here or contact Randi at rwalker@bcwood.com for more information.
Check out the Export Readiness Training website for more detailed information on the Module content or call Randi at 604-309-6683.