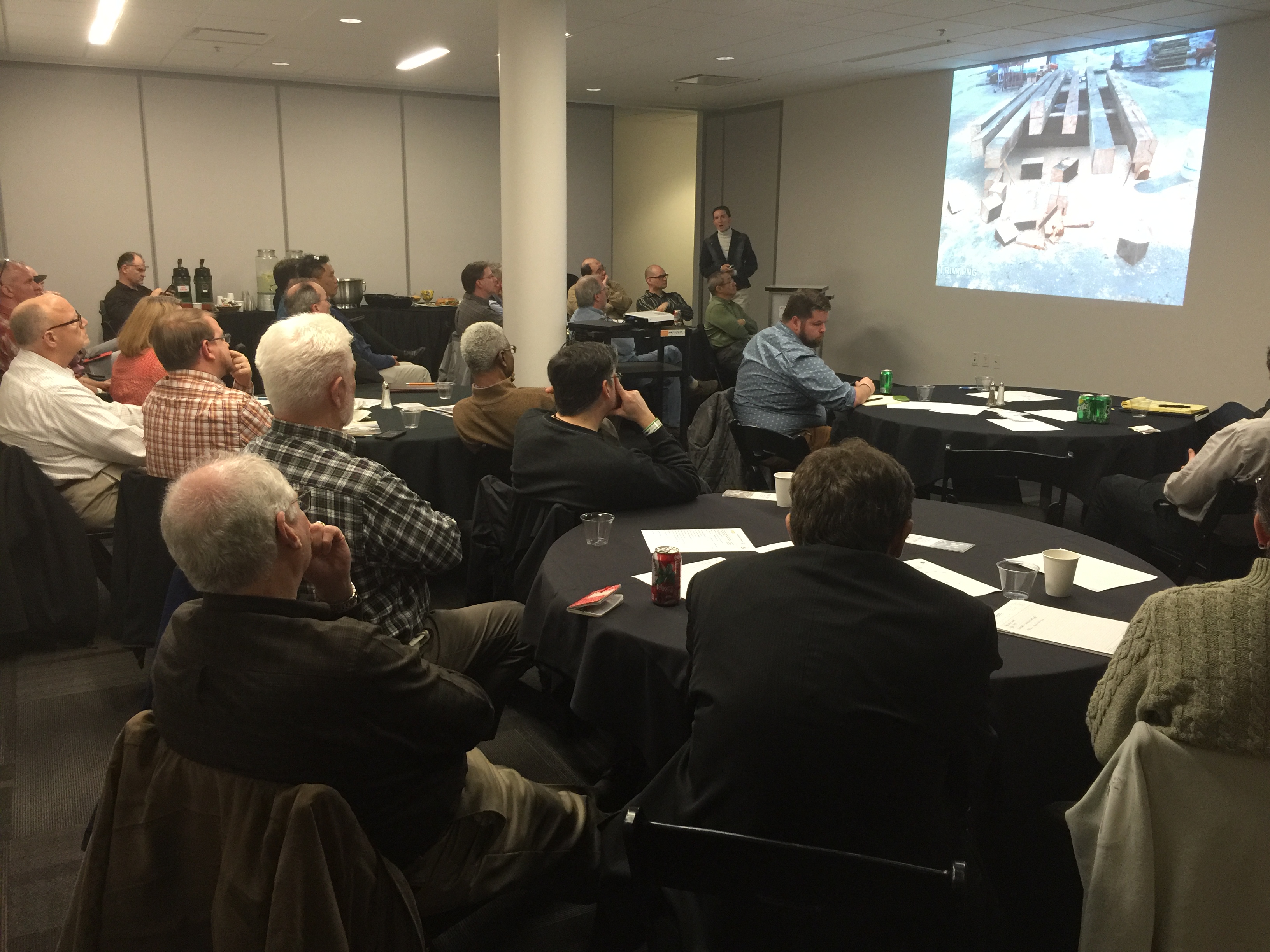 A few comments, suggestions, and ideas…
November is traditionally the month that we find ourselves buried deep in writing proposals to our funding partners. This year alas, is no different. The proposals give us an opportunity to reflect on our market development activities and evaluate what was effective and what may need to be changed.
As an example, in the US, we have been active in organizing and delivering the WoodTALKS Workshops in the Pacific Northwest (pictured below). Over the past 3 years, my colleague, Roy Manion, has done a bang up job introducing BC Industry to architects at WoodTALKS events in Seattle, Tacoma, and Portland. Due to the success of this program, our plan for next year is to expand the WoodTALKS to new regions that may include the Napa-Sonoma region of Northern California and possibly the Mountain State regions of Big Sky, Montana and Jackson Hole, Wyoming. These markets are experiencing considerable construction activity and the WoodTALKS event provides an excellent opportunity to get directly in front of the key builders and architects in those regions.
As always, for more information on these events or other activities in the US, please contact me at dfarley@bcwood.com. Now back to the writing!