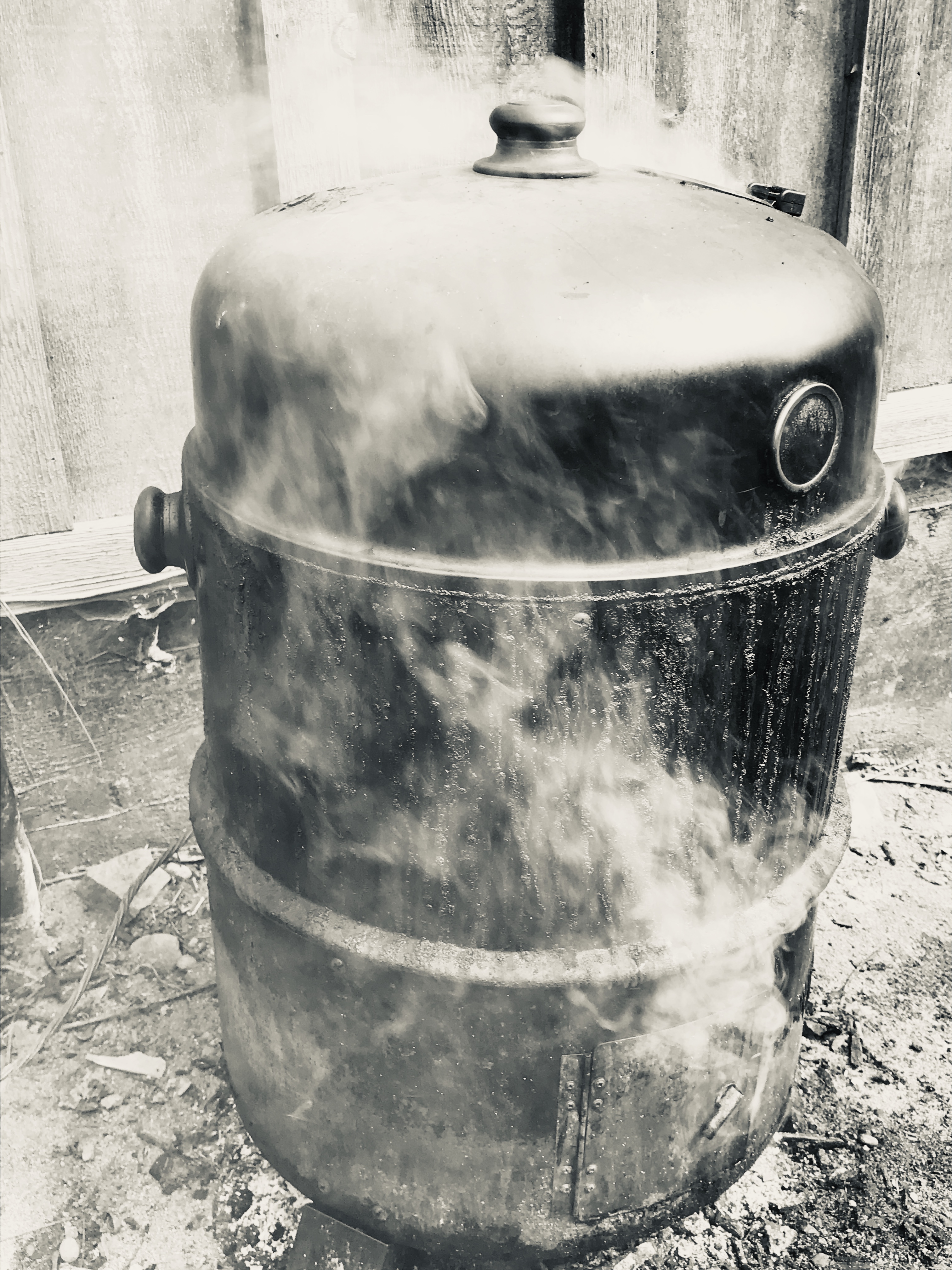 Bowen Island Herb Salts is owned and operated by former Forestry Innovation Investment manager and friend of the Industry, Bernd Florin, along with his wife Lisa Rainbird. The company recently released a new product that adds new meaning to the words "value-added wood": Cedar Wood Smoked Salt. Similar to the rest of their herb salts, which they've been making for almost 5 years, Bowen Island Herb Salts finds all their value-added resources within the footprint of their own property, in keeping with Lisa's and Bernd's natural and sustainable growing philosophy.
The concept of the Cedar Wood Smoked Salt came from wanting to harness the flavour you can get from a cedar plank on a BBQ. They have succeeded and bottled it as a salt, allowing cooks to extend this flavour to other meals and dishes that are not well-suited for the barbeque. Examples of this include soups/stews, pasta dishes, and the Florin's family-favourite, popcorn.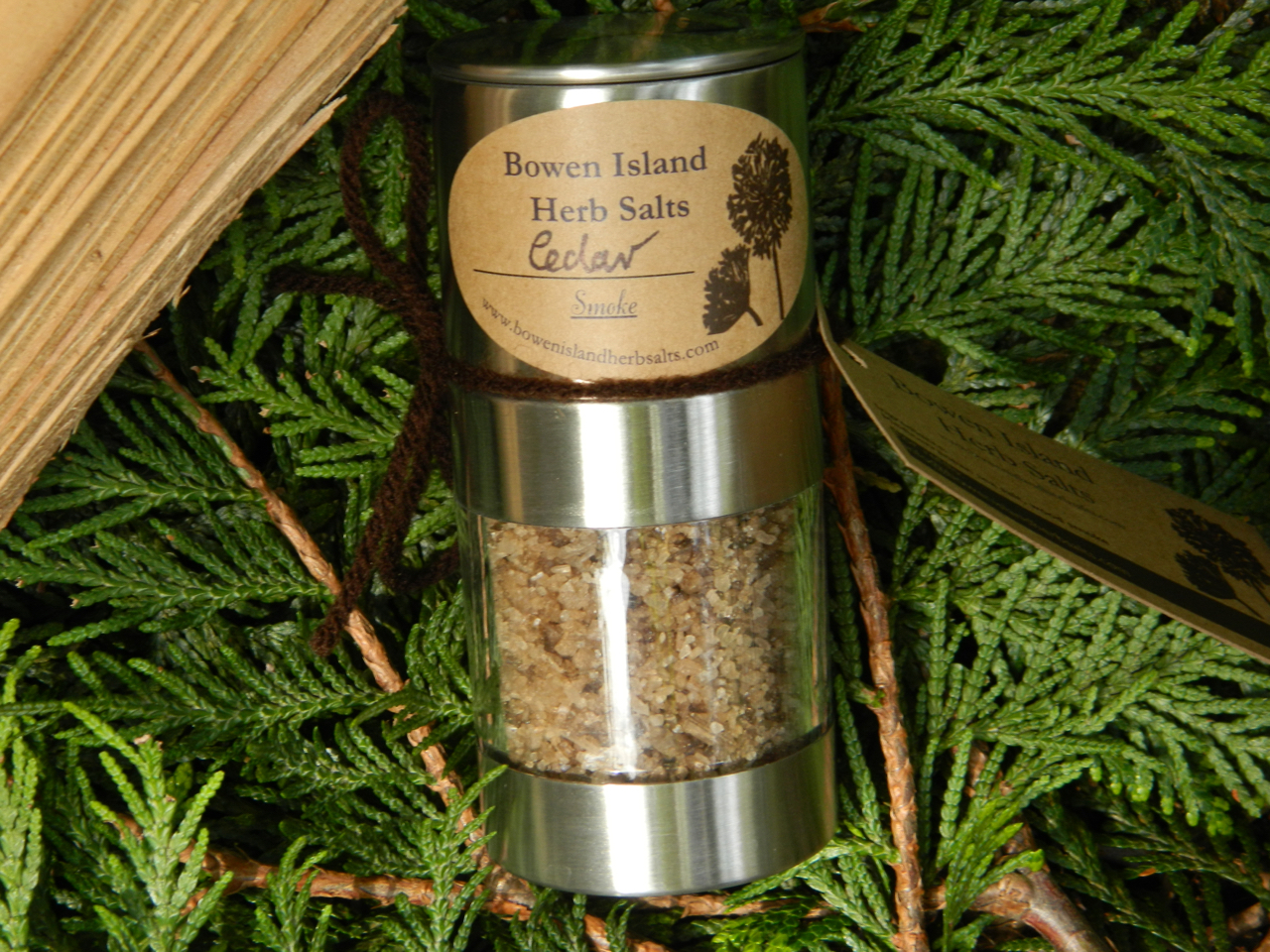 The Cedar Smoked Salt brings new meaning to value-added non-timber forest products. BC Wood thinks the Cedar Wood Smoked Salt would make an excellent corporate gift, particularly for producers of Western Red Cedar in British Columbia. You can find their full array of products by visiting their website at
www.bowenislandherbsalts.com
. You can also fine them year-round at a variety of local farmers markets, special neighbourhood events, and the Vancouver Christmas Market. To keep up with their activities, you can follow them on Instagram
@bownislandherb
.