Before COVID-19 brought international travel to a halt, Japan was almost being overwhelmed by unprecedented growth in inbound travel and basking in the pre-Olympic spotlight that was sure to bring even more. Even as borders closed in March 2020 and tour cancellations piled up, Japanese resorts were confident that "JAPOW" (Japan's abundance of power snow) would bring back their patrons by the following season and many developers kept building in anticipation. However, a recovery in cross-border travel still seems far off so I went to Hakuba, one of Japan's leading resorts, to research the current situation as BC Wood prepares another round of technical seminars targeting wood use in resort properties. I was able to meet with local builders, developers, operators as well as government officials and what I heard was a lot of pain but realistic optimism for a strong comeback in 2022.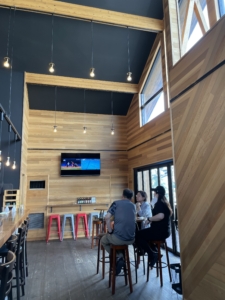 The pain is a result of having lost last ski season and the realization that this one could be even tougher. Japan has kept its borders firmly closed, except for the Olympic bubble, but is expected to reopen to those with vaccination passports this fall or winter after national elections have been held. Unfortunately, Asia-Pacific nations that handled the initial outbreaks so well have been flatfooted in vaccinating their populations. This includes Japan as well as its top sources of inbound winter clients such as Australia, New Zealand, Taiwan, Hong Kong, and Singapore. Meanwhile, ex-pats living in Japan that supported local destinations when they could not go home this past year, can now get home in most cases. This all leads to speculation of an even harder 2021-22 winter season.
Despite the bleak short-term outlook, this same group of local stakeholders were still optimistic about a rebound for the following year. Part of this is a result of the massive budgets that the national government has set aside for the industry and talk of new programs to quickly bring back travellers once the border reopens. Especially after the mandated quiet Olympics and endless voluntary shutdowns requested by the government, greater support for infrastructure and marketing seems a given. One benefit of the COVID Olympics is the positive image of Japan broadcast across the world for being able to put on a successful Olympics amid the global pandemic.
While most foreign clients typically sign a contract for a property during a holiday visit, clients are now reaching out from overseas to buy homes. They too must be optimistic for a return to normal travel in the not-too-distant future. One of the challenges these buyers are currently facing is with trying to find land in Hakuba to purchase. When the view is one of the top-selling features, it is hard to depend on just pictures. At the same time, local people feel little pressure to sell their desirable properties unless prices are well above the market so little new land has been coming available outside of the established resort home areas.
As in other regions, one of the positive impacts of COVID-19 on such rural areas is that local people have also rediscovered their appeal. Tokyo and Nagoya visitors typically only made a day or overnight trips to Hakuba, but from last summer longer-term stays by Japanese guests have greatly increased as they try to avoid the heat and COVID. This has also led to more Japanese looking to buy cabins again and even living part or full-time in such natural settings. With each successive wave and call for "remote-work", the concept becomes more established in corporate Japan and is opening more lifestyle options for their employees. Hakuba is very desirable both because it offers an abundance of recreational activities as well as easy passage to Tokyo from the nearby Nagano bullet train station.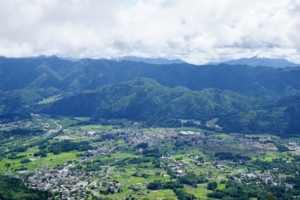 Even though it is clear that there are more tough times ahead, I left Hakuba with a renewed confidence that resorts like this in Japan will be able to survive and be ready for greater prosperity once travel returns to normal. I was also happy to see so many new homes already using our products such as WRC and heavy timbers as well as the great interest of the builders and developers to learn about what else Canada had to offer. The opportunities for BC Wood members in Japanese resorts may have been put on hold by COVID, but it will only be a temporary lull.