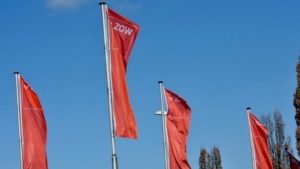 BC Wood will return to the European marketplace with its' participation in the ZOW tradeshow – February 8-10th, 2022 in Bad Salzuflen, Germany. The ZOW tradeshow, a highly targeted industry-only event of its kind in Europe, attracting 12,000 industry professionals.
Participating in the ZOW tradeshow with BC Wood will allow companies to position their brands at this high-profile event; raise brand awareness, meet new clients, and close business deals. The ZOW tradeshow allows attendees to explore the emerging possibilities in the timber business and brings together exhibitors and potential consumers under one roof.
Historically, Western European markets, particularly Germany, have demonstrated a preference for the high-value species coming from BC and the value-added products made from these species. There remains a significant opportunity in Europe to grow sales, specifically in high-grade specialty Western Red Cedar, Douglas Fir, Spruce and Hemlock lumber, veneers, and wood industrial components.
BC Wood plans to organize a group pavilion at the ZOW tradeshow for industry representatives and other Canadian forest products associations. For more information regarding the ZOW tradeshow, BC Wood's participation, and costs, please contact Brian Hawrysh at 604-882-7100 or directly at bhawrysh@bcwood.com.