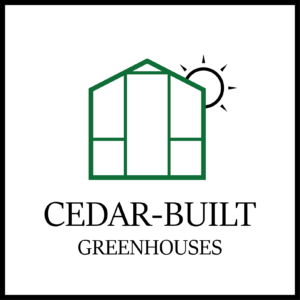 Cedar-Built Greenhouses founded in 2000, is a family-owned manufacturer of greenhouse kits based in Abbotsford, BC. These high-end, handcrafted greenhouses packages are made from kiln-dried, clear or tight-knot Western Red Cedar. All products are made to order in various styles and options.
The company got its start 21 years ago after architect-by-trade Noel, decided to build a greenhouse for his wife, co-founder Jane, and word got around. After building and filling a few orders from their garage, the business snowballed. They now receive and fill orders from across Canada and the United States. Noel's background in architecture, specifically 20 years of designing log homes, has set Cedar-Built Greenhouses apart from competitors. They are beautifully designed, with an engineers' level of durability, and most importantly, simple to assemble. This has made the product popular with home gardeners and survivalists alike.
Over the last five years, the company has been run by son Scott Frost, who continues to grow the business, pushing the company to find new wood technologies and adopt more ecologically sustainable practices. For more information on the company, contact Scott Frost at
cedarbuiltmgmt@gmail.com
, visit their website at
www.cedarbuilt.homestead.com
, or follow them on
Facebook
and
Instagram
.