Stuart Sing | Canadian Mill Services Association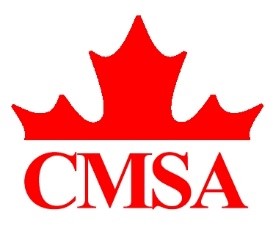 Canadian Mill Services Association (CMSA) is pleased to announce that we have just launched the first nationally accessible On-Line Grading Course for Dimension Lumber.
In these COVID times, we have taken a page from the Universities and schools and have moved from In-person Lumber Grading Classes to an On-Line version so that training can take place in the safety of our offices and our homes.
This course is not just for the training of Lumber Graders but also to give all those who work in the Forest Industry a working knowledge of the language of Lumber Grading.
Supervisors, Sales Personnel, Administrative Staff, Lumber Graders in training, all your employees will all benefit from this training.
In addition to learning about Wood Structure, you will learn about the main Canadian Commercial Softwood Species, the Lumber Grades most commonly quoted, and most importantly, how to grade a piece of lumber.
Comprised of 5 Modules (9 sub-modules) plus a Theory and Practical Exams, the items taught include Light Framing, Joists & Planks, Studs, Finger joined Studs and MSR lumber.
Each module contains Powerpoint slides, drawings, pictures, 3D lumber scans, video and homework lessons/answers.
Students have 60 days to complete the 5 Modules and may log in and log out at any time, and work to their schedule.
Students have 1 hour each to start and complete the Theory and Practical Exams.
All students that obtain a weighted combined mark of 70% or more, will receive a Certificate of Completion and Pass.
To access this course, go to our website at www.canserve.org
Open up our brand new Website, and from the top toolbar, click on Lumber Grading Classes.
From the drop-down box, click on On-Line Grading Class for Dimension Lumber. Take note that there is an Imperial version and a Metric version of the course.
Open up the desired version of the course and log in for the first time.
Ensure you download (free) the Grade Tables, NLGA Grading Book, Graders Notebook and the Homework Lessons (and answers) to assist you in your studies.
There is also a communicative E-mail listed so that questions can be sent to us and we will reply back as soon as possible if not immediately.
Thank you, good luck and I trust this course will meet your training needs.